Machine à laver le minerai
Machine à laver le minerai est largement utilisé pour nettoyer divers types de minerais difficiles à laver, la pierre, le sable et le gravier, il est divisé en types de cylindre et de type bande matériau d'alimentation en fonction de la taille des particules. L'alimentation dont la taille est de -40 mm peut ensuite être divisée en + 2 mm et -2 mm par un laveur de minerai à double spirale.
Capacité: 1-250 TPH selon demande
Application: Toutes sortes de matériaux argileux collants, comprennent: alluvions d'or / minerai d'étain / minerai de tungstène / minerai de chrome / minerai de coltan / sable de plage / sable de zircon / diamant / sable de fer / minerai de manganèse / sable de silice / argile kaolin / pierre de gravier etc.
Le secteur de la construction utilise le sable et le gravier, l'industrie légère utilise l'argile, le kaoline.
Courte introduction:
Machine à laver le minerai est le principal équipement de lavage de l'industrie minière, largement utilisée pour le lavage des minerais de type alluvial / de type sable et des pierres très argileuses. Le processus de lavage est généralement la préparation au broyage et à la valorisation.
Parties principales: laveur à tambour, tamis et arroseur haute pression. Le laveur à tambour sert au lavage du minerai, le tamis au tamisage de particules de tailles différentes après le lavage, et le sprinkleur à haute pression aide le matériau à se briser.
Caractéristiques:
Bonne fonction de lavage de l'argile, filtrage des minerais.
Capacité de production élevée (pouvant aller de 1T / H à 250 T / H) et efficacité.
Low operating cost, easy maintenance, and low noise.
Faibles coûts d'exploitation, entretien facile et faible bruit.
La longueur et le diamètre du tambour, la maille de l'écran, la quantité de couche de l'écran peuvent être personnalisés.
Il peut être fait de type mobile ou de type stationnaire.
Peut fonctionner avec d'autres machines minières.
The screen material can be PU or manganese or stainless steel
With Rubber tires driving, water spray pipes inside the screen.
It can be with an electric motor or diesel generator.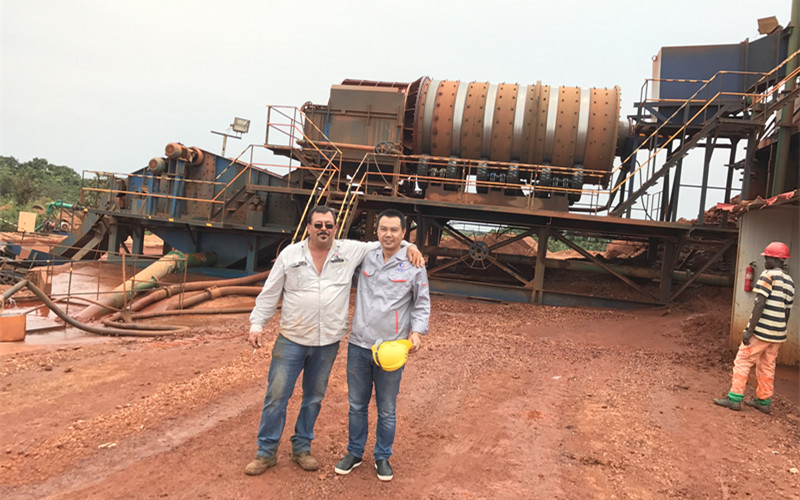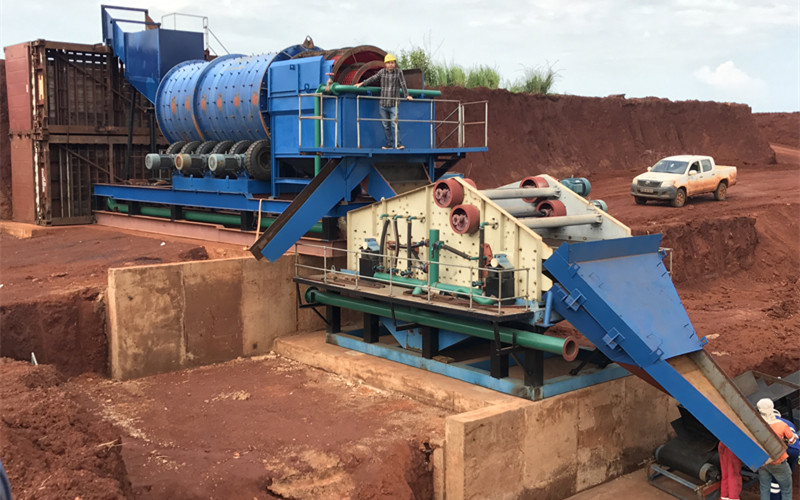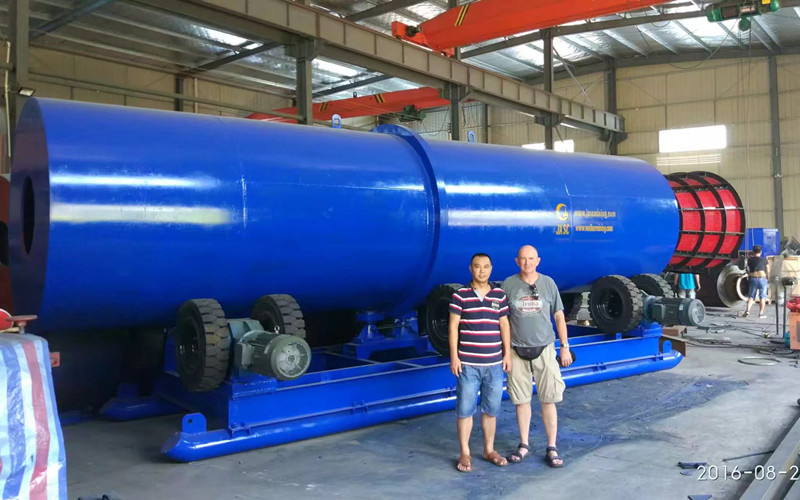 | | | | | | | |
| --- | --- | --- | --- | --- | --- | --- |
| Model | Screen Size (MM) | Rotation Speed(R/Min) | Feeding size (mm) | Angle of inclination (degree) | Capacity  (T/H) | Power  (KW) |
| JXSC-400 | ≤20 | 27.9 | ≤80 | ≤10 | 1-5 | 3 |
| JXSC-600 | ≤25 | 27.6 | ≤80 | ≤10 | 5-10 | 5 |
| JXSC-750 | ≤25 | 27.6 | ≤100 | ≤10 | 10-30 | 7.5 |
| JXSC-900 | ≤25 | 27.6 | ≤100 | ≤10 | 30-50 | 11 |
| JXSC-1200 | ≤25 | 17 | ≤160 | ≤10 | 50-70 | 15 |
| JXSC-1500 | ≤50 | 16 | ≤230 | ≤10 | 70-100 | 30 |
| JXSC-1800 | ≤50 | 16 | ≤230 | ≤10 | 100-150 | 37 |
| JXSC-2100 | ≤50 | 16 | ≤230 | ≤10 | 150-180 | 45 |