Platinum (element #78, symbol Pt) is a dense, silvery-gray metal. The platinum group of elements consists of metals with similar physical properties as platinum and these elements are among the rarest in the Earth's crust.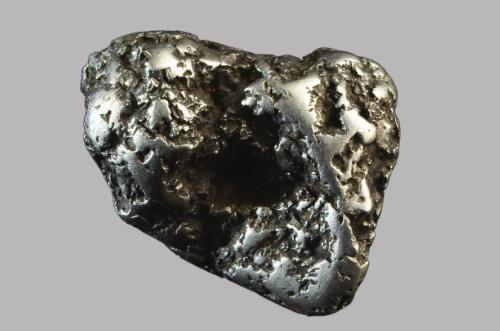 They have high melting points, are dense or heavy and are non-reactive with other elements. The platinum group metals (PGM) include ruthenium (Ru), rhodium (Rh), palladium (Pd), osmium (Os), iridium (Ir) and platinum. Of these elements, only platinum and palladium are found in a pure form in nature. The others occur in nature as natural alloys with platinum and gold, for example.
Platinum Uses
Platinum is used principally as catalysts for the control of automobile and industrial plant emissions, as catalysts to produce acids, organic chemicals, and pharmaceuticals. Platinum group metals are used in bushings for making glass fibers used in fiber-reinforced plastic and other advanced materials, in electrical contacts, capacitors, conductive and resistive films used in electronic circuits, dental alloys used for making crowns and bridges, and jewelry.
Rare Earths Mining Process
The way Platinum is mined all depends on the mining company but as Platinum is part of the ''Platinum group'', they are generally found altogether, along with large quantities of Nickel and Copper. Just like Platinum, the rest of the group is also quite rare, so they are often also extracted in the Platinum mining process, separating the different types of metals is a long and tiring process which can sometimes take up to at 7 months. As Platinum is so incredibly rare it can take about as much as 10 tonnes of ore to find one ounce of Platinum.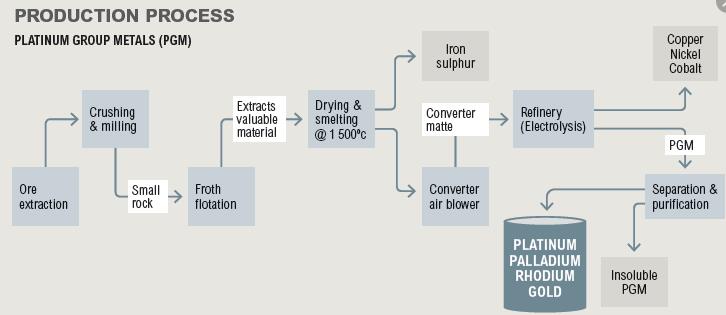 There are several steps in the mining process of Platinum, the first one being extraction of the Platinum ore and bringing it above ground, there are two ways of doing this the first and older way is to blast the ore free with explosives. The second way is to use drilling equipment to remove the ore, this is then transported away to Platinum out of the ore.
The third step is the extraction process. This is done by crushing the ore into minuscule pieces, once this is done the next process the platinum must proceed through is the flotation separation process, which relies on air particles to push the Platinum particles to the top. They are then skimmed off for refining. The beginning of the refining is the done using the concentration process, the dried platinum froth is then smelted at incredibly high temperatures, then treated with air. After this occurs the Platinum is refined to remove any other particles or metals until it is only Platinum which remains.