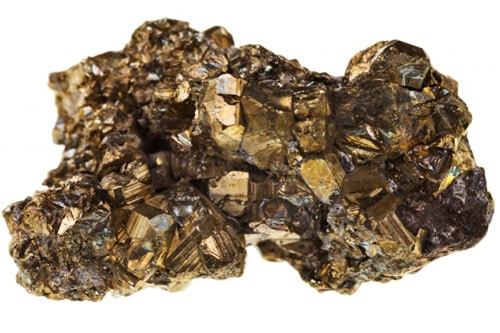 Commonly called fool's gold, pyrite is the Earth's most abundant sulfide mineral. Recognized for its brass-yellow color which resembles that of gold, pyrite is a source of iron and sulfur and is used for the production of sulfuric acid.   Some types of pyrite contain enough microscopic gold to warrant mining them as a gold ore.
Pyrite Uses
Pyrite is used to create iron sulfate that is used to make nutritional supplements, ink, lawn conditioner, water treatment and flocculation, moss killer, and many other chemical processes.  Iron sulfate which comes from pyrite is used to treat iron-deficiency anemia.  Some types of pyrite contain enough microscopic gold to warrant mining them as a gold ore.
Gravity Separation
Gravity separation characterized by high efficiency and energy saving, which is most highly used in mineral process,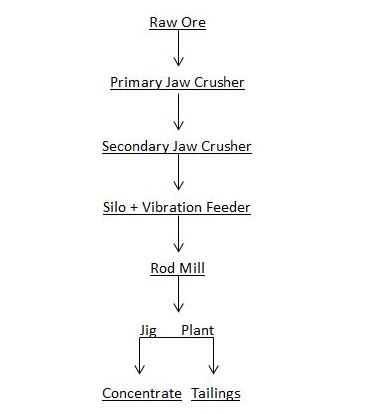 since it is strongly practicability and has more effects than separation in mining efficiency and mining index. For less investment and mineral cost as well as little pollution, gravity separation is more suitable for coarse particle size pyrite processing.
Jig is the mainly processing machine when adopting gravity separation. Which is the results of comprehensively consideration of pyrite disseminated extent and processing capacity. As pyrite ore mostly has coarse particle size, qualified concentrate can be reached after crushing, grinding and separating. With large capacity, high recovery rate, jig can meet the needs of pyrite gravity.
Flotation Separation
As flotation also can be used for pyrite ore separation, though flotation separation has deficiency with considerable large investment in equipment, higher mining cost, while better efficiency and index in mining with simple flotation reagents, so flotation methods can be used for low grade pyrite ore.
Crushing, separating, grinding, classifying, flotation and concentrating is the main steps for flotation when processing pyrite.