The rare earths, or rare earth elements (REE), are a relatively abundant group of elements consisting of scandium, yttrium, and the 15 elements of the lanthanide series of the periodic table.
Scandium (Sc) is the lightest rare earth element.  Scandium is present in crustal rocks in amounts greater than lead and precious metals, but it rarely occurs in concentrated quantities because it does not combine into common ores or minerals.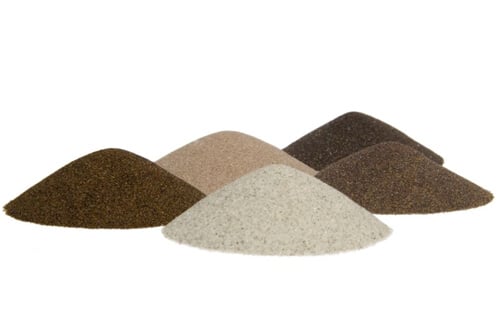 Yttrium (Y) is chemically similar to the lanthanides and often occurs with other rare earths in the same minerals as a result of its similar ionic radius.
The lanthanides consist of 15 elements with atomic numbers 57 through 71.  They are lanthanum (La), cerium (Ce), praseodymium (Pr), neodymium (Nd), promethium (Pm), samarium (Sm), europium (Eu), gadolinium (Gd), terbium (Tb), dysprosium (Dy), holmium (Ho), erbium (Er), thulium (Tm), ytterbium (Yb) and lutetium (Lu).
Monazite is one of the most common minerals of rare earth elements.
Rare Earths Mining
Rare earths are a set of 17 chemical elements in the periodic table that, because of their unique geochemical properties, are typically widely dispersed in the Earth's crust and are not often found in concentrated and economically exploitable forms. This fact requires special recovery and refining techniques to produce useable elements.
Rare Earths Uses
Significant quantities of rare earths are used in the production of clean energy technologies, including advanced automotive propulsion batteries, fuel cells, electric motors, high efficiency light bulbs and generators in wind turbines. Most modern defense technologies such as radar and sonar systems, precision-guided weapons, and cruise missiles require rare earths and the materials produced from them. Rare earths are also required in a variety of high tech applications in computing, pollution abatement, power generation, water treatment, oil refining, metal alloying, decolorizing recycled glass, communications, diagnostic health care, flat screen TVs, and hybrid cars.
Rare Earths Mining Process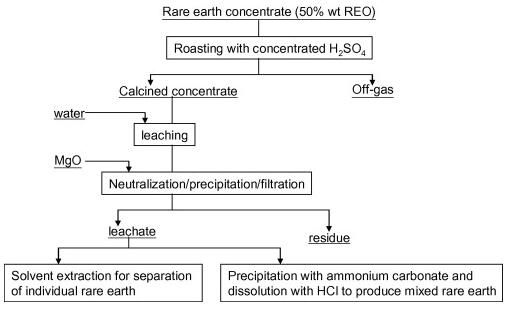 Rare earths are difficult to mine because they aren't found in large quantities or veins like other minerals such as gold. They need to be separated from one another using a variety of mining and processing techniques.
There are three main methods for separating and refining the elements including: Fractional Crystallization, Ion-Exchange, Liquid-Liquid Extraction, or Solvent Extraction.
Most REE mines only produce these types of elements using large-scale techniques that involve drilling, blasting, and hauling.
The elements are separated and purified and then refined to meet industry standards for the proper applications.