The term talc refers both to the pure mineral and a wide variety of soft, talc-containing rocks that are mined and utilized for a variety of applications. Talc forms mica-like flakes. Talc is the softest mineral on the Mohs hardness scale at 1 and can be easily cut and crushed. Talc has perfect cleavage in one direction. This means that it breaks into thin sheets. As a result, it feels greasy to the touch (which is why talc is used as a lubricant).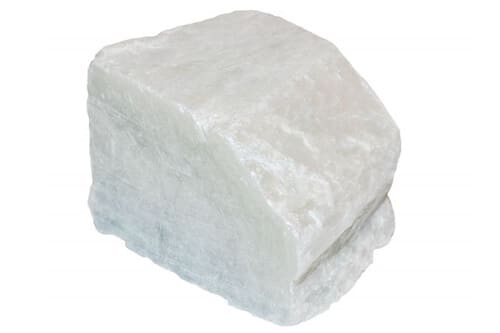 Talc Mining
Open Pit Mining:
Most talc is mined today by conventional open-pit, drill-and-blast, shovel-and-truck techniques. The major difference from conventional technology is that blasting is minimized to reduce breakage of soft talc ore.
Talc Uses
Ground talc is used as an ingredient in ceramics, paper, paint, roofing, plastics, cosmetics, talcum and baby powders, and a variety of other assorted uses such as making rubber and plastics.
Most talc in the United States is produced from an open pit mine where the rock is drilled, blasted, and partially crushed in the mining operation. The highest grade ores are produced by selective mining and sorting operations.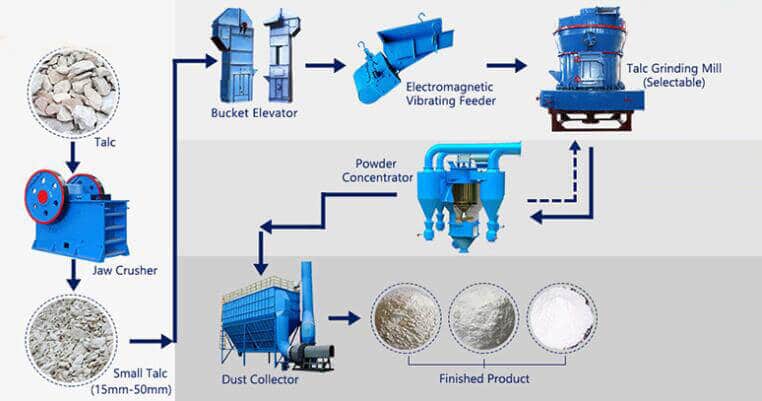 Great care is taken during the mining process to avoid contaminating the talc with other rock materials. These other materials can have an adverse effect on the color of the product. Contamination can introduce hard particles that cause problems in applications where talc is being used because of its softness or lubricating properties.
Partially crushed rock is taken from the mine to a mill, where it is further reduced in particle size. Impurities are sometimes removed by froth flotation or mechanical processing. The mills produce crushed or finely ground talc that meets customer requirements for particle size, brightness, composition, and other properties.