Tantalum (Ta) has a very high melting point (2996°C), exceeded only by that of carbon, tungsten, and rhenium, and is remarkably resistant to attack by air, water and most acids.  Tantalum is a hard, grayish-blue, metallic element.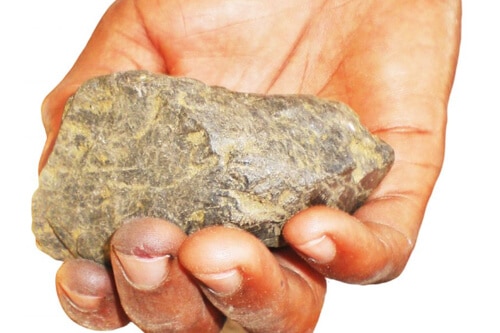 Tantalum Mining
Tantalum is recovered from ore minerals such as columbite and tantalite that are mined in open pits and underground.
Tantalum Uses
A refractory metal with unique electrical, chemical, and physical properties that is used mostly as tantalum metal powder in the production of electronic components, mainly tantalum capacitors. Because it has such a very high melting point, it is alloyed with other metals to create alloys that are needed for very high temperature applications, such as metal working equipment and jet engine components.
Since tantalum is so resistant to corrosion, it is used to make surgical instruments and medical equipment such as rods to attach to broken bones, skull plates, and wire meshes to help repair nerves and muscles.
Tantalum is also used in camera lenses.
The tantalum concentrate is transported to the processor for chemical processing. The concentrate is then treated with a mixture of hydrofluoric and sulphuric acids at high temperatures. This causes the tantalum and niobium to dissolve as fluorides. Numerous impurities are also dissolved. Other ores, such as silicon, iron, manganese, titanium, zirconium, uranium and thorium, are generally present and processed for other uses. The concentrate is broken down into a slurry. The slurry is filtered and further processed by solvent extraction. Using methyl isobutyl ketone (MIBK), or liquid ion exchange using an amine extractant in keroses, produces highly purified solutions of tantalum and niobium. Finally, this tantalum oxide is reduced with molten sodium to produce tantalum metal.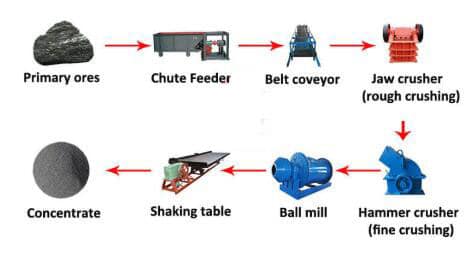 Cases Study - Tantalum Mining
20TPH Tantalum Niobium Mining Plant in Uganda
Material: Tantalum Niobium
Capacity: 20TPH
Country: Uganda
Max. Feeding size: 0-50mm
Raw mineral description:
1. Mineral composition: tantalum niobium
2. Particle size distribution: 0-30mm takes 85-90%
3. Raw ore contains agglomerate slime
Customers requirements:
increase the tantalum concentrate as much as possible
---Read more---