Zeolites are a group of silicate minerals with unusual properties with industrial importance.  They usually form beautiful well-formed crystals with pale colors, and are relatively soft and can be crushed and powdered. They are found in geologically young volcanic fields. Most common zeolite minerals are analcime, chabazite, clinoptilite, mordenite, natrolite, heulandite, phillipsite and stilbite.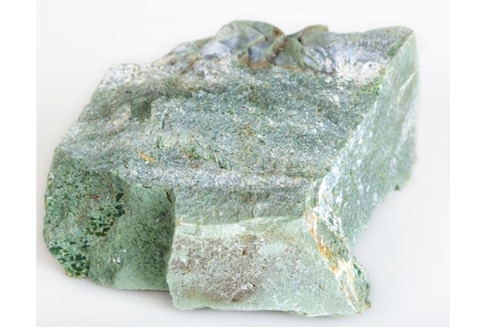 Zeolites Mining
Both bedded sedimentary and thick vitroclastic zeolite deposits are mined by surface methods. Conventional earth-moving equipment, including scrapers and loaders, are used to mine the zeolite bed. Selective mining and blending during removal or stockpiling controls any variation in the purity of the ores. Sampling drill holes, the area being mined, the haulage truck, and the process stream are all used for quality control.
Zeolite Uses
Used in water softeners, catalysts, cat litter, odor control, and for removing radioactive ions from nuclear plant effluent. Zeolites contain water in the spaces between the aluminum and silica molecules (tetrahedra). This water moves easily in and out of the crystal. Consequently, any molecule similar in size to water or smaller can pass through the spaces in the zeolite. Larger molecules, however, cannot. Zeolites are therefore used as sieves or filters to remove molecules of a particular size. Liquids and gases can pass through these spaces or pores. This property is utilized in a wide variety of industrial, agricultural and home applications, such as soap and detergents, water purification systems, crop development, and in the medical field.