Brief history of extracting tin from tin ores
In nature, the tin ore are existing in sand or alluvial raw material, this kind of tin ore is called sand tin or alluvial tin, those raw materials may be stone, sand, gravel, soil, sticky clay, some times with other magnetic iron, tungsten, ilmenite, hematite, monazite, zircon sand and other minerals. The other type of tin ore is hard rock tin ore, this form of tin is existing in hard rock, such as normal stone, quartz veins above the land. The rock tin ore is mostly like to be with tungsten ore together.
Tin is one of the earliest metals known and used. Because of its hardening effect on copper, tin was used in bronze implements as early as 3,500 B.C., although the pure metal was not used until about 600 B.C.. Most tin is used as a protective coating or as an alloy with other metals such as lead or zinc. Tin is used in coatings for steel containers, in solders for joining pipes or electrical/electronic circuits, in bearing alloys, in glass-making, and in a wide range of tin chemical applications.
Rock Tin ore is one of the metals that mankind first discovered. In the early days, our ancestors' innovative extraction of tin from its ore, used tin, copper and lead to produce bronzes. Nowadays, Tin and tin alloys have been widely used in modern national defense, modern industry, advanced science and technology and human life because of its ductility, stability of chemical properties, corrosion resistance and melting, small friction coefficient and non-toxic tin salt. Rock Tin ore has the characteristics of strong development, rust resistance and corrosion resistance. Rock Tin can form various alloys with other metals, and is easy to be plated on many metal surfaces. 
In particular, the surface of tin is corrosion-resistant and nontoxic. Rock Tin ore is relatively concentrated in the world, mainly in Southeast Asia, Central South America and eastern Russia, followed by eastern Africa, Western Europe and western North America.
How to extract tin from tin ore?
In general, the rock tin ore processing machine of gravity selection is generally used, and the ore dressing of tin ore with a high degree of dissociation of the monomer is basically the same as the ore dressing of gold ore, and the better ore dressing index can be obtained by simple screening. 
For ore processing of tin ore with low dissociation degree, it is often necessary to break the secondary structure by bar grinding and other processes, so as to improve the recovery rate and concentrate grade. 
Alluvial Sand Tin Extraction
The basis of the gravitational separation of sand tin ore processing machines is also based on the principle of gravity separation. According to the specific gravity difference between tin ore and waste stone, the proportion of tin and waste stone in the tin deposit is very good And the beneficiation effect can be obtained by the method and equipment of gravity separation in tin ore processing plant. 
At the same time, the advanced tin ore processing plant has the advantages of high efficiency, energy saving, environmental protection and so on, the investment of equipment is small, and the operating cost is low. It is an ideal choice for the beneficiation of Sands. The equipment for gravity separation of sand tin ore is mainly jig. Sometimes, the rocking bed is also used to improve the recovery rate of finely-grained tin ore. The technological process of gravity separation for sand tin ore is screening, jigging and dewatering. The sand tin ore with a low degree of dissociation, two reelection processes are often needed: screen jig, rod mill, jigging and dewatering.
What are the extraction methods of tin beneficiation processing?
Extraction of tin from its ore generally adopts a gravity separation method, which is determined by the density of tin ore than the characteristics of paragenetic minerals. However, iron oxides such as magnetite and hematite are often associated with tin ores, so for those types of tin ores, the gravity separation is not possible. Therefore, magnetic separation and flotation methods will be used in tin ore dressing. 
Tin ore extraction process flow 
Ore washing and desliming
This step is aimed at raw materials with high mud content and strong cementation. Such raw materials must be washed and desliming before crushing. The mine washing machine is used for washing the ore, and the spiral classifier is used for the desliming and the hydrocyclone. 
Crushing & Screening Stage
Using the jaw crusher and hammer crusher, the ore is broken into ore with a particle size below 20mm. Then the vibrating screen is divided into two particle sizes, 0-4mm and 4-20mm. 
for crushing the big rock tin ore stone to a smaller size before grinding. Crushers can be rough rock tin ore jaw crusher, rock tin fine jaw crusher, rock tin cone crusher, rock tin hammer crusher, roller crusher rock, depending on the rock tin ore feeding size and process capacity to use which kind crusher. 
After crushing the stone to a smaller size, need to grind it to power by tin ore ball mill grinding machine, wet pan mill or other rock grinding machine, so the tin concentrate can be released from stone. Then go to the gold separation machine and concentration machine( tin ore shaking table). 
Pre-selection Stage
After crushing and sieving, the ore of 4-20mm should be pre-processed by using a heavy medium cyclone, such as hydrocyclone, and then into a grinding section. After grinding, jigs and vibrating screens are used for further separation. The screen mesh size should be controlled at 2mm, and then the concentrate is selected by a shaking table, materials about 2mm will become tailings. 
Flotation Processing Stage
The flotation stage is divided into two steps: mixed flotation and separation flotation. Firstly, the concentrates selected by jig and shaking tables are mixed flotation, then the concentrates are separated by lead and zinc flotation, and the tailings are separated by shaking table. 
Gravitational Separation Stage
Slime enters the 300mm cyclone, then overflows through 125mm and 75mm hydrocyclones to remove fine mud, and then the sediment is concentrated and desulfurized by flotation and cassiterite flotation.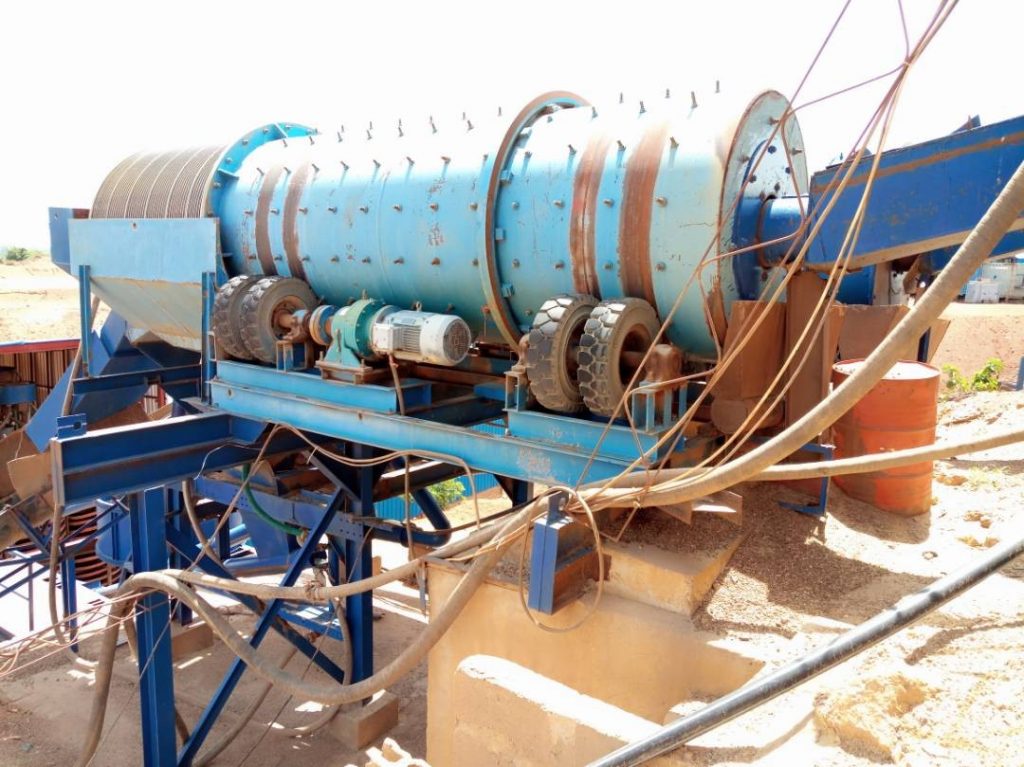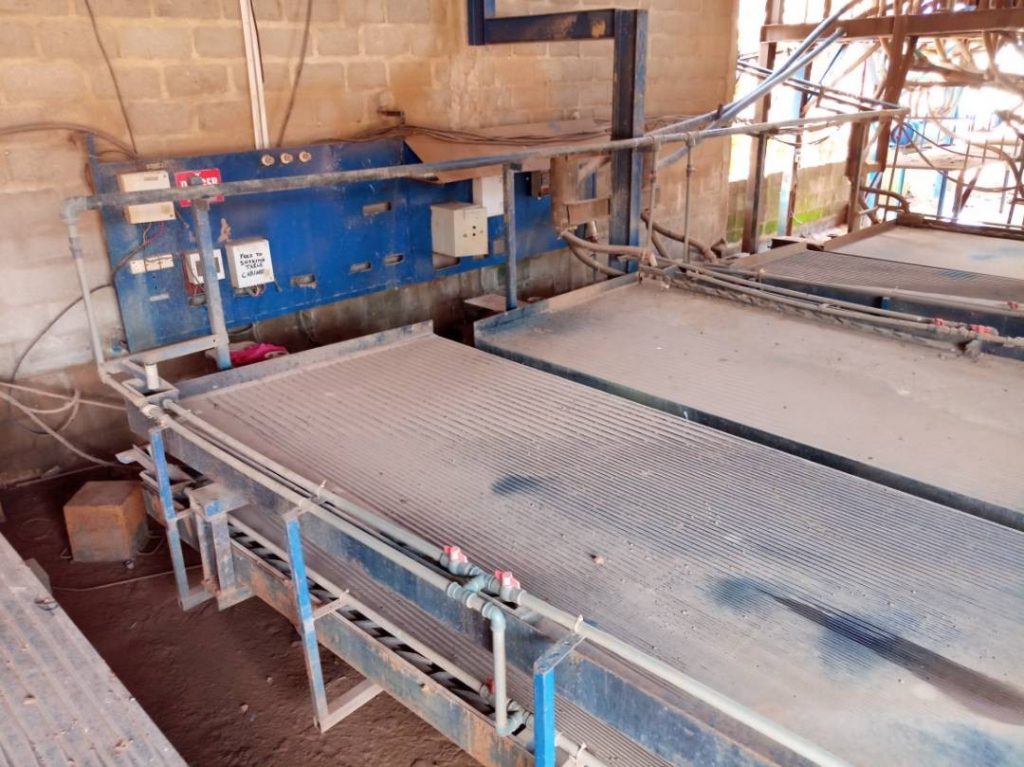 Our mining services
JXSC Mining Machinery from China has more than 30 years of experience at many kinds of ore processing plants. We design a full set tin ore process flowchart, provide a complete set tin ore processing plant, and send our engineers to mine sites for equipment installation and commissioning guidance. Included: China, Indonesia, Peru, Brazil, Bolivia, Malaysia, Nigeria, Myanmar, Australia, Mongolia, Kenya, etc. Do research about the **extraction of tin from its ore** has a positive influence on the mineral mining industry.